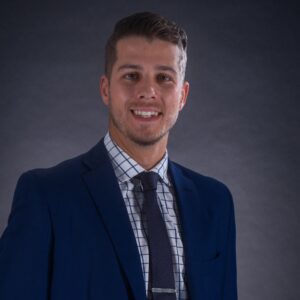 David Clemens is a private lender, real estate developer and entrepreneur with extensive leadership experience. He provides hard money loans to real estate investors for residential and multi-family redevelopment projects as well as new residential construction. He is a loan underwriter, servicer, and licensed real estate agent.
He was previously founder of Lightning Property Services, a property services and project management company. David was previously Chief Operating Officer for WLW Capital. In that role, he managed the completion of numerous multifamily redevelopment projects and dozens of new construction single family homes. David was a key member of the team responsible for the multimillion dollar growth of the private lending division.
Raised in a 'real estate family' in upstate New York, David was a high school All-American soccer player. He was an All-ACC player and captain for the Virginia Tech men's soccer team. David was the Assistant Club Director for New River United Youth Soccer. Following graduation from Virginia Tech with a degree in communications, he was a professional soccer player for Dayton Dutch Lions, FC Tucson, and Tampa Bay Rowdies. David is married and enjoys spending time with his family and friends. He is an avid boater and continues to coach and play soccer.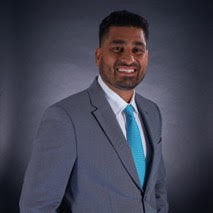 Caleb William Delgado moved to Florida from Long Island New York. As a top recruit out of Oceanside High School, Caleb and his father decided he would play division one soccer at Hartwick College. It was here through competitive sport that Caleb found his true passion, Real Estate. Following in his father's footsteps, Caleb amassed a 10-year career in Mortgage Banking with firms including Fidelity Borrowing and later Alliance Mortgage Banking. With hard work and commitment Caleb would be promoted from an entry level position as a Loan Officer to Supervising Loan Officer for his own branch.
Caleb previously founded Delguardian LLC in 2017, when he realized he could provide services far superior to those being offered by existing banks, financial institutions, and other private money lenders. He quickly became one of the most renowned loan originators in the Tampa Bay Area. His success can be attributed to his lending philosophy, real estate experience, and hard work.
Caleb is currently a partner of DKC Lending where he brings with him his hard-work, charisma, and passion for real estate investing. With two decades of experience investing and flipping his own real estate portfolio, Caleb has navigated both the ups and downs of the market with consistent success. Caleb now specializes in providing private financing for investors looking to capitalize on the real estate market.
In his spare time, Caleb loves spending time with his eight-year-old daughter (Elaina Ann Delgado), playing soccer and being an active member of his local Church in Clearwater.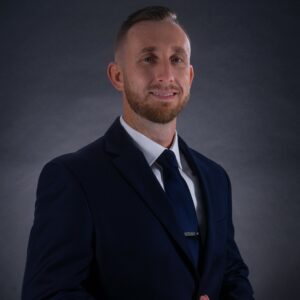 Mike Jones, a Tampa Bay area native is a real estate investor and entrepreneur. Mike brings an extensive background in real estate acquisitions, construction management, sales and leadership. Previously, he founded a residential remodeling company that specialized in working with investors and wholesalers. Through this venture he gained great experience in project management, planning, budgeting and all phases of construction. He quickly transitioned into the investment side of real estate with flipping residential single family homes, rentals and vacation rentals. Mike has also gone through extensive sales training which has allowed him to specialize in the acquisitions, management and dispositions of real estate with the DKC Lending & Development team. In his free time, Mike enjoys spending time with his friends and family of three sons and wife Michelle. He also loves boating, exercising and is an active member of his church in Tampa.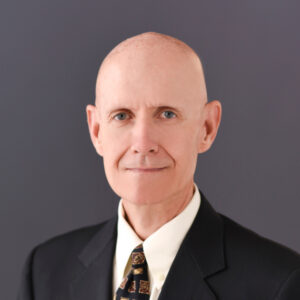 Rob Faw is an experienced entrepreneur, business consultant, and board-certified master life coach with expertise in business, executive, and leadership coaching. He was previously a chief executive officer of a communications company that was a worldwide leader in digital networking technologies and was formerly president and vice chairman of a British software company. He was also previously responsible for the worldwide business development of a Fortune 50 company software technology that transformed multimedia communications for global service providers. Rob was co-founder of a fiduciary and trust company and has had experience in construction, real estate development, and commercial property management.
Rob has been on the boards of numerous privately held technology companies and was previously on the board of a palliative care social benefit company and a non-profit family counseling organization. Rob works with non-profit organizations to support their faith-based missions in the U.S. and internationally. Rob is a U.S. Air Force veteran, Ironman, and has competed in 68 marathons. He is currently a doctoral student in organizational leadership at Liberty University. Rob has traveled extensively worldwide and lived and worked in Toronto, London, Chicago, and Silicon Valley. He and his wife reside in Safety Harbor, Florida.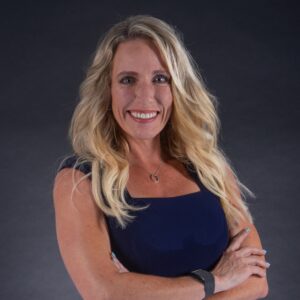 Gretchen Mitchell is an experienced lending professional with a background in commercial banking, mortgage banking, and wealth management at several banks throughout the Tampa Bay region. She has extensive executive leadership experience and has maintained a consistent record as a top producer throughout her financial services and banking career. Gretchen has been a general contractor and entrepreneur who has owned and operated over ten businesses, including a fitness studio, real estate, and construction company. She has an MBA from the University of Tampa and a business degree from Eckerd College. Gretchen enjoys spending time with her family and friends, working out, fly fishing and volunteering with local charities, including Feeding Tampa Bay, Metropolitan Ministries, Homeless Empowerment Program, and The Arc Tampa Bay. She was previously on the Big Brothers Big Sisters board of Florida.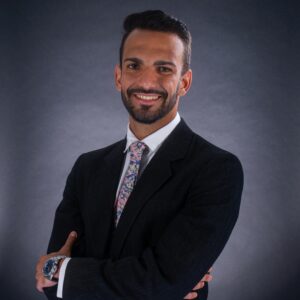 Enrique Bello moved to the United States from Caracas, Venezuela 12 years ago, in order to pursue his higher education. After being a top student-athlete at the University of Tampa, where he was a member of the Men's Soccer program. As an International Student, Enrique had to come up with clever ways to make a living, while attending school. It was here where Enrique developed his skills as a marketer and entrepreneur, after launching his first e-commerce brand, and later launching his own Technology company. Enrique has been part of the development and creation of multiple mobile softwares apps, and custom software development projects.
Enrique is a Marketer, Loan Originator, and Realtor with over 3 years of experience within the Real Estate industry, alongside with experience raising capital. He is currently part of the team DKC Lending where he brings technology and marketing experience, with the goal of bringing on a host of new borrowers, investors as well as sourcing and securing new real estate development projects.
During his free time, Enrique loves to play soccer, and spend time with his dog Toulouse.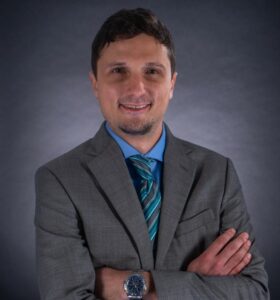 Mason Pelkofer is an investment administrator with experience in loan originating, processing, and underwriting. Previously, he was a registered mortgage loan officer and analyst licensed in over ten states, including Florida. Mason was a top-performing professional who generated hundreds of residential loans for a multi-billion dollar mortgage brokerage. He also has a background in hospitality management. Mason graduated with high honors in business administration with a minor in economics from California University of Pennsylvania. Mason and his girlfriend enjoy spending time outdoors and traveling.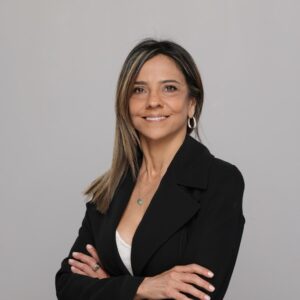 Marta Góes is a Transaction Coordinator with vast experience in processing and originating, both domestic and foreign national loans for local and international clients/investors. Marta started her career in the Real Estate business in 2013 as a Licensed Real Estate agent, and soon transitioned to the lending industry, her true passion, becoming a Licensed Mortgage Loan Originator.
For the past 8 years, Marta has worked with brokers and lenders, processing and originating loans, mostly in Florida, but also in New York, Texas, and other states, which allowed her to gain valuable experience in different loan structures, for a variety of investors profiles, with a great track record. Besides hard work, Marta is bringing her knowledge, expertise, and commitment to our clients.
Marta moved to Orlando from Brazil in December 2010. She speaks Portuguese and Spanish. During her free time, she enjoys spending time at the beach, or at home barbecuing with family and friends.